The San Marcos Library is a project that investigates the designer's role in reimagining and transforming public spaces for the good of communities. By developing an understanding of space and place, designers are challenged to develop critical concepts and design strategies that reside at the intersection of creative placemaking, human-centered design, and human geography. This project's objective is to gain an in-depth knowledge of user experience at the San Marcos public library. The project explores how people connect with a place through interviews and observational research to make a place more inviting and meaningful for library users and the community. Through each phase of research, the designer gains a better understanding of community members' uses of space and the community's livability.
Observational Research
Mapping demographic (age, gender, background), the space (sound map), and the users' relationships with their environment.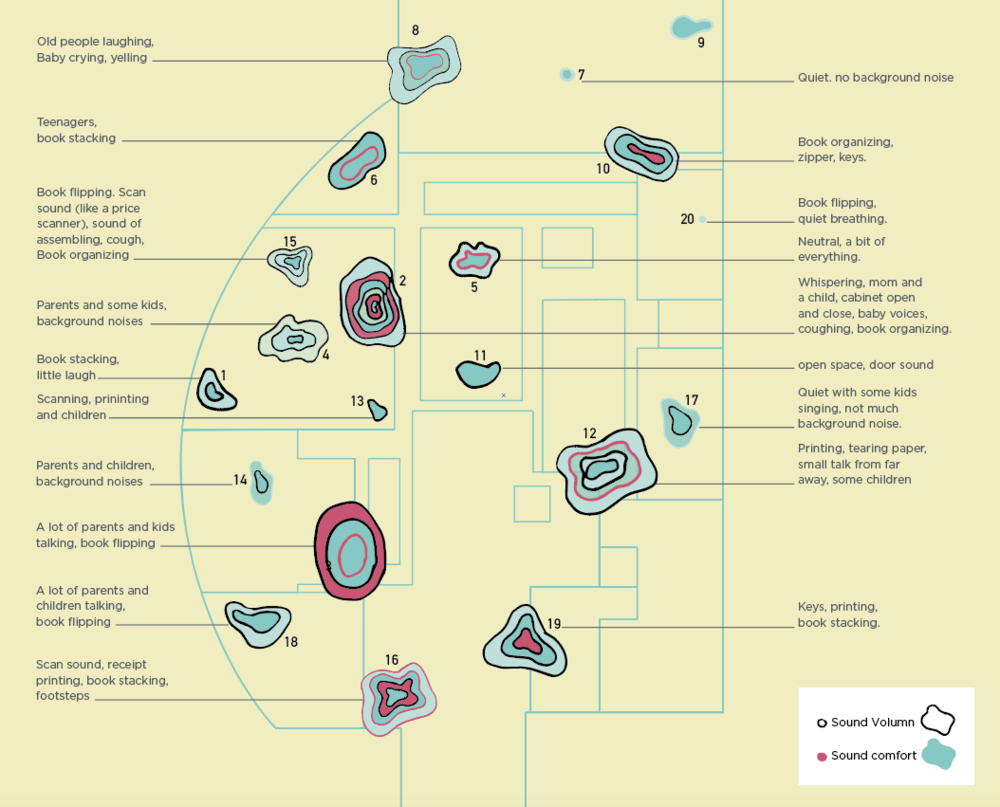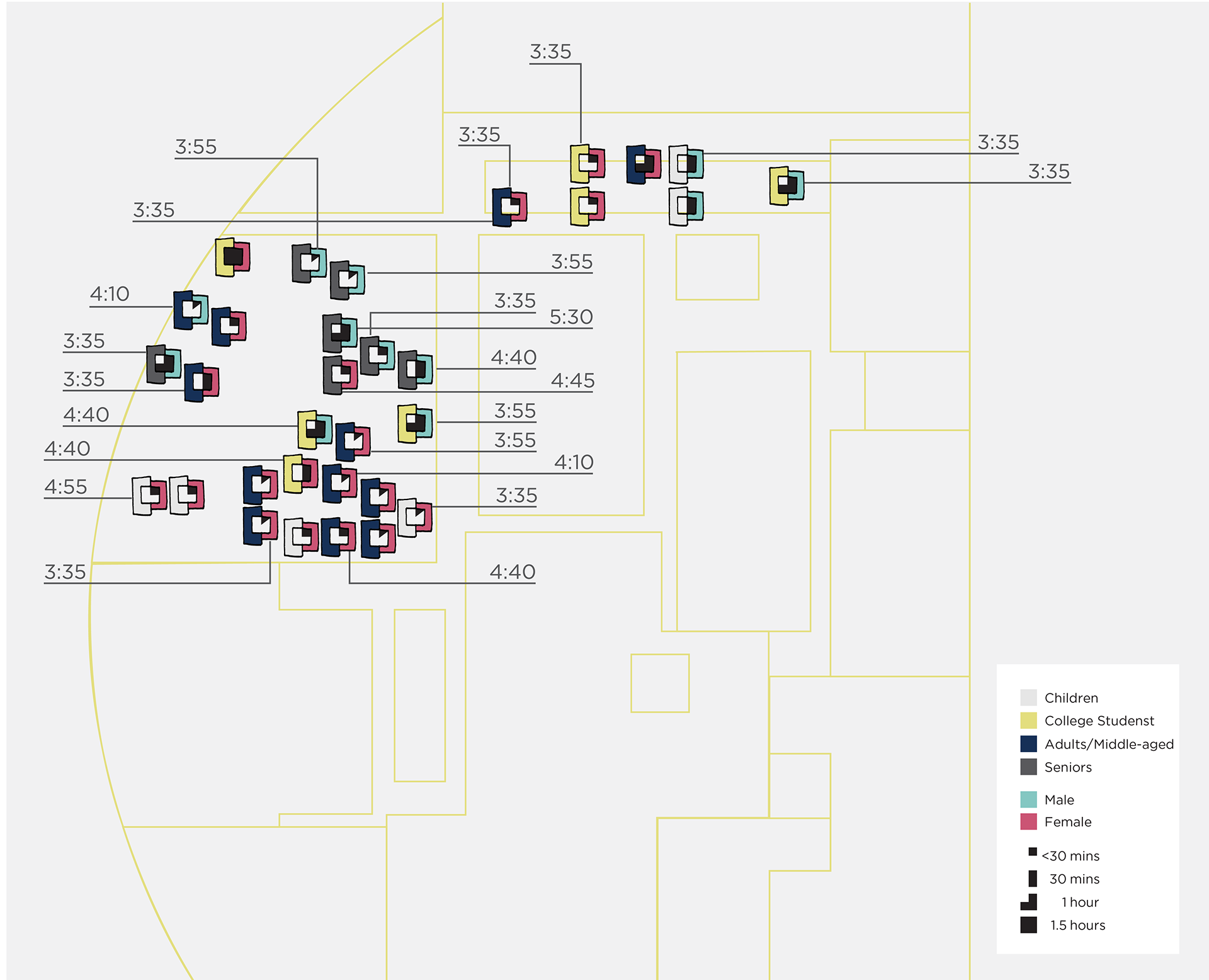 The data shows that the people who are accompanied by a friend stay longer than those who come alone. 59% are adults and senior citizens. 22% are college students, and 19% are children. Seniors usually sit by the magazine and newspaper stands, while colleges students, friends, parents and children like to sit by the desks where they can gather in groups and have space to store their belongings.

Interview
— Library director
— 2 librarians
— 6 library users ( 2 senior residents, 2 millennials, 1 parent and her kid)
Although li
brary users are categorized as a civic mixing group, there is a lack of public interaction among community members from different social groups 

* a civic mixing group consists of people either have a 'passive contact' or 'chance contact' to one another. They can become 'familiar strangers,' who are place-based affiliation. 

Appropriate 

conditions can encourage public interaction. 

(Source: The Public Life Diversity Toolkit).
Using creative placemaking to transform the library into a community hub instead of a public place. 

Place Making Principles by Project for Public Spaces
PLACE (a psychological concept) = SPACE (geographic & geometric) + MEANING (personal association) 
1. to facilitate a space for library users to incline expressing themselves.
2. to share a place ownership with community members through creative placemaking


Design concept — Unfold Community Newspaper
    This platform allows participants to immerse themselves in the community through storytelling. By merging public space and personal space, the newspaper provides a safe platform for participants to be vulnerable, expressing their stories, challenges, wisdom, and dreams.
    This traditional platform reclaims public understanding of a newspaper, which should reflect all community members' voices. 

Library users are invited to submit their stories bases on the prompt attached to the mailbox. Each month's stories will be printed and distributed to the library community. For the first issue, we ask,
"What is home to you?"