The San Marcos Library is a project that investigates the designer's role in reimaging and transforming public spaces for the good of communities. By developing an understanding of space and place, designers are challenged to come up with critical concepts and design strategies that reside at the intersection of creative placemaking, human-centered design, and human geography. This project's objective is to gain an in-depth knowledge of user experience at the San Marcos public library. The project explores how people connect with a place through interview and observational research and identify design opportunities to make the place more inviting and meaningful for library users and the community. Through each phase of research, the designer gains a better understanding of community members' uses of space, reading habits, and the livability of the community.
Observation:
mapping my observational research: demographic (age, gender, background), space (sound map), and the users' relationships with their environment.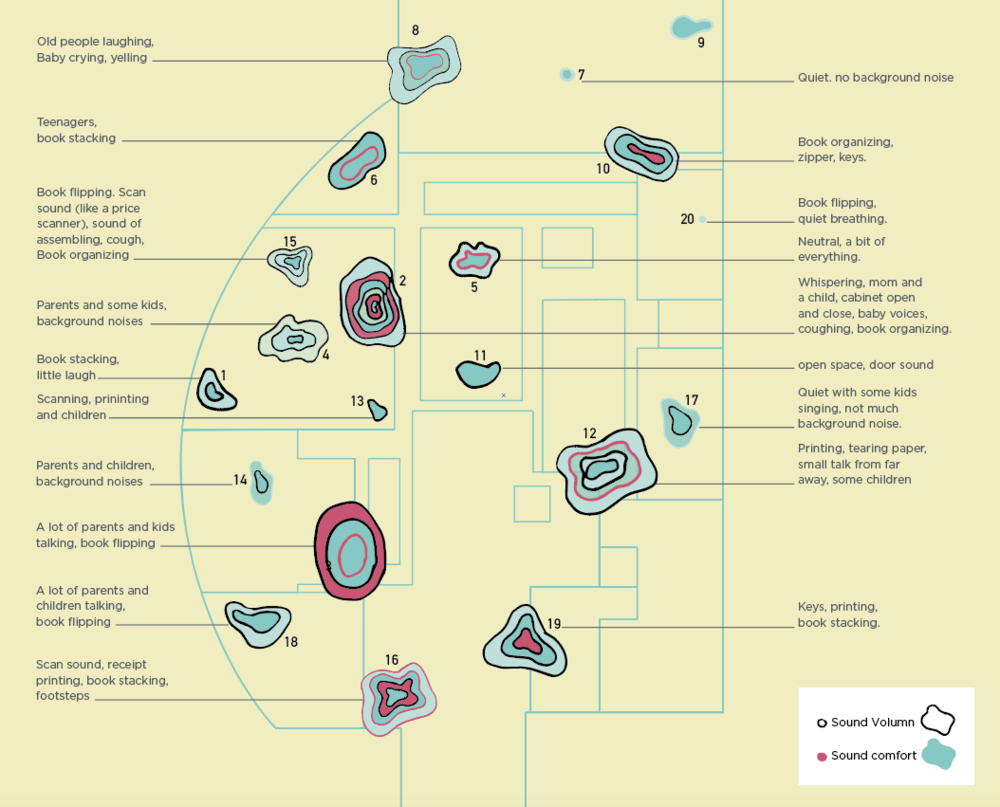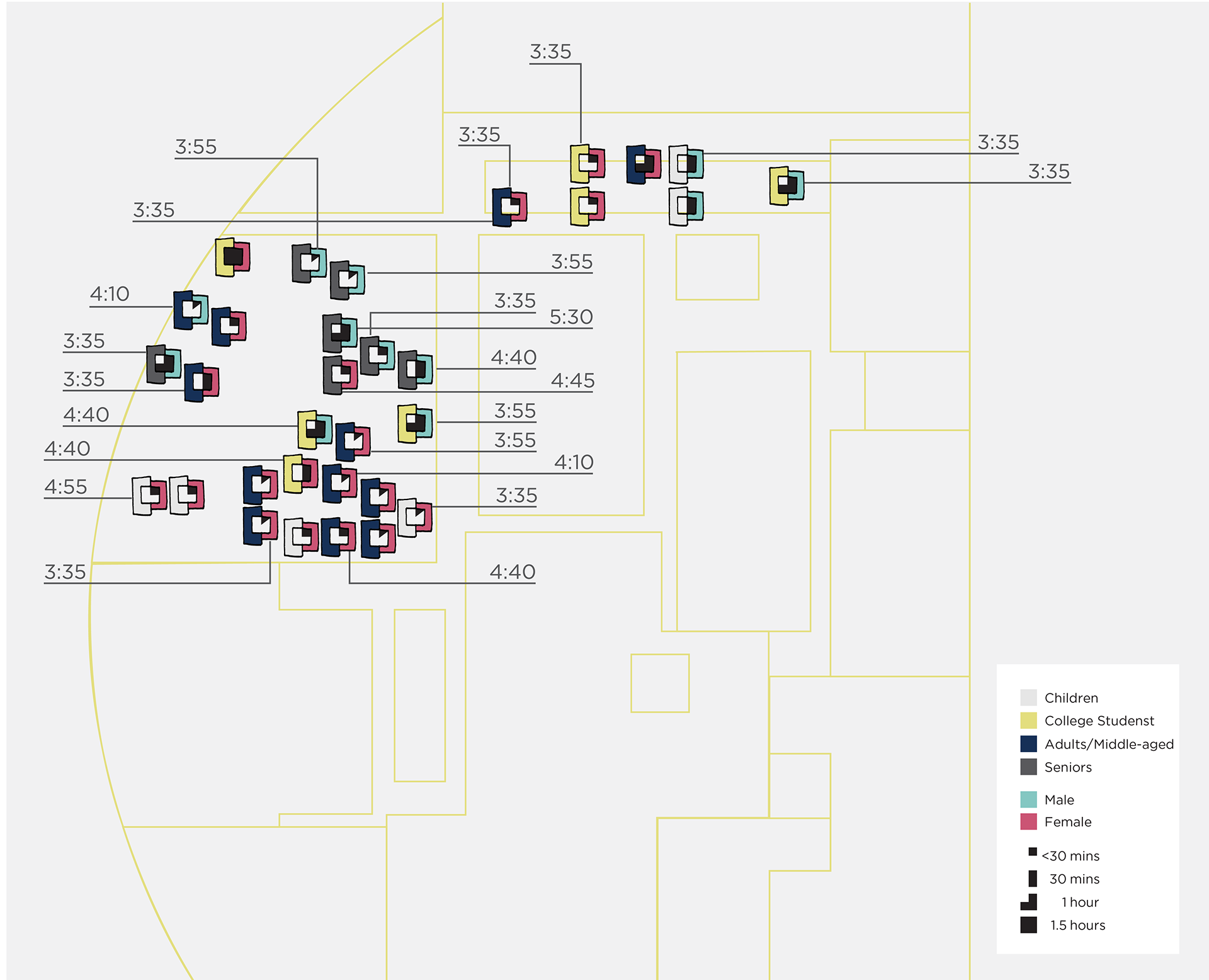 Library users are invited to submit their stories bases on the prompt attached to the mailbox. Each month's stories will be printed and distributed to the library community. For the first issue, we ask, "What is home mean to you?"