This project is inspired by Giorgia Lupi's Dear Data, an experiment of connecting with your self. The project's objectives is to explore an individual's behavioral pattern and to understand the motivation behind their decision making. Recording daily activity and translating these personal data into infograhic make data expressive and easily understood. These postcards are exchanged with another group of undergraduate students at Fitchburg State University, Massachusetts.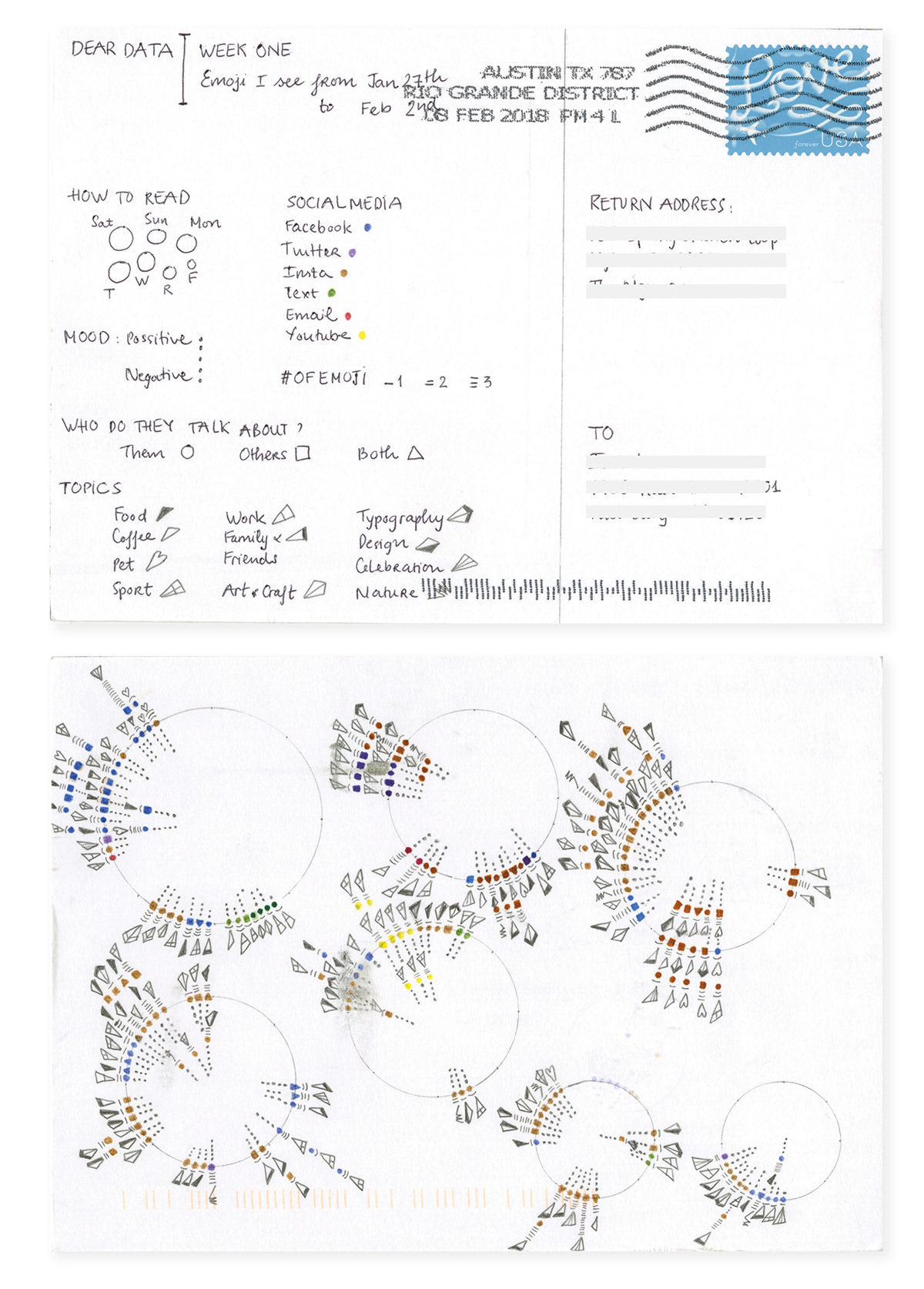 In the first data set, I want to explore how I respond to emoji as a sub-nonverbal/visual language online. By categorizing emojis into groups, I've gained a better understanding of my consumer lifestyle based on the content I expose to on social media and how it affects me. Data collected includes
number of emoji used, social media platform, do they talk about themselves or others, types of content, and emotional response.