The project used data-centric resources to help us understand hidden fact-based stories about Austin's commuting characteristics. Some of the biggest restraints of the project are the lack of data resources, data found not supporting the hypothesis, no data relationship, or ambiguous problems. 
After combining a variety of open data sources from the UScensus, Zipatlas, the City of Austin's (COA's) open data and Bike Master Plan, the story reveals complex problems about public usability & public accessibility of Austin bike commuters. It also poses some questions if the COA's policy decision is made based on data since data not only reflects local livability and cultures, it also reveals Austinites' struggles in their home city driven by innovation.   
Although data can identify the problems and users' behavioral patterns, impactful solutions must be user-centered by not only supporting found data but responding to the needs of the community. Upon completion, the project must answer two questions: 
1. If the community has more access to public transportation and bike facility such as bike lanes, shower stations, bike maintenance stations, would they rethink about their commuting habit, from driving to cycling & using public transportation? Will that reduce traffic congestion in Austin?
2. How might we determine which communities have a need for bike facility and public transportation so that we can give them accessibility & encourage people to bike more?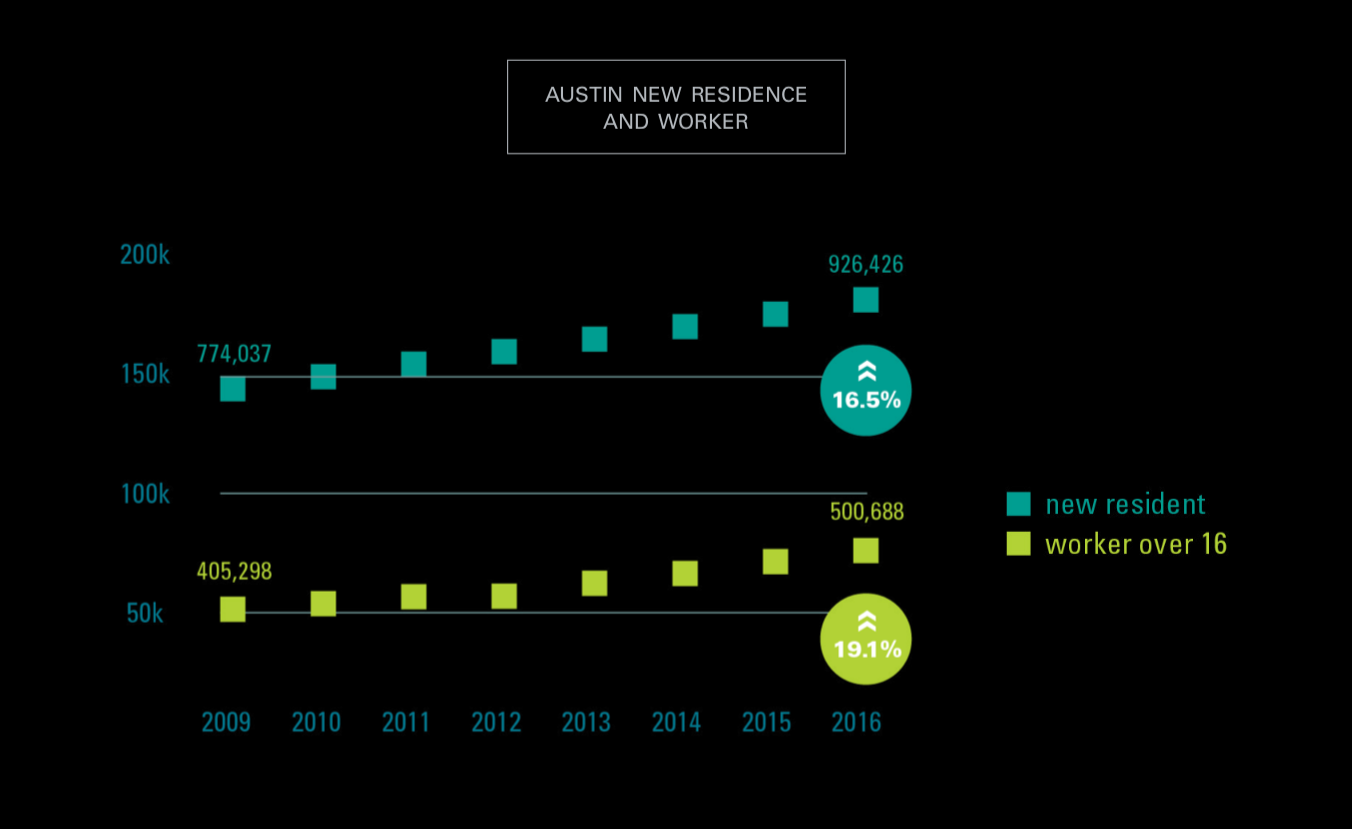 Within the past 7 years, there were almost 92,000 people have moved to Austin adding more traffic to the morning commute.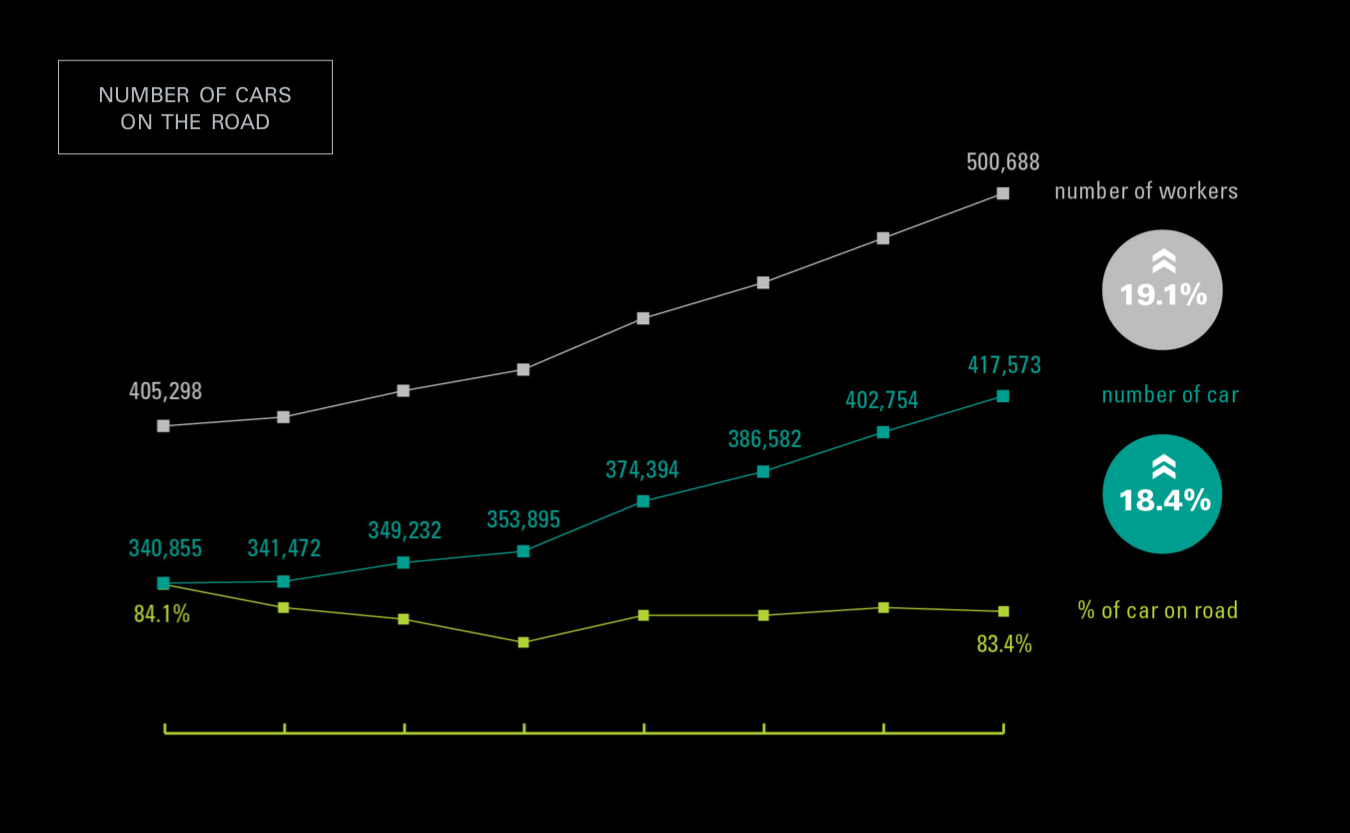 The number of cars of the road increased 18.4% since 2009. In 2016, there were around 400K cars on the road per daily commute.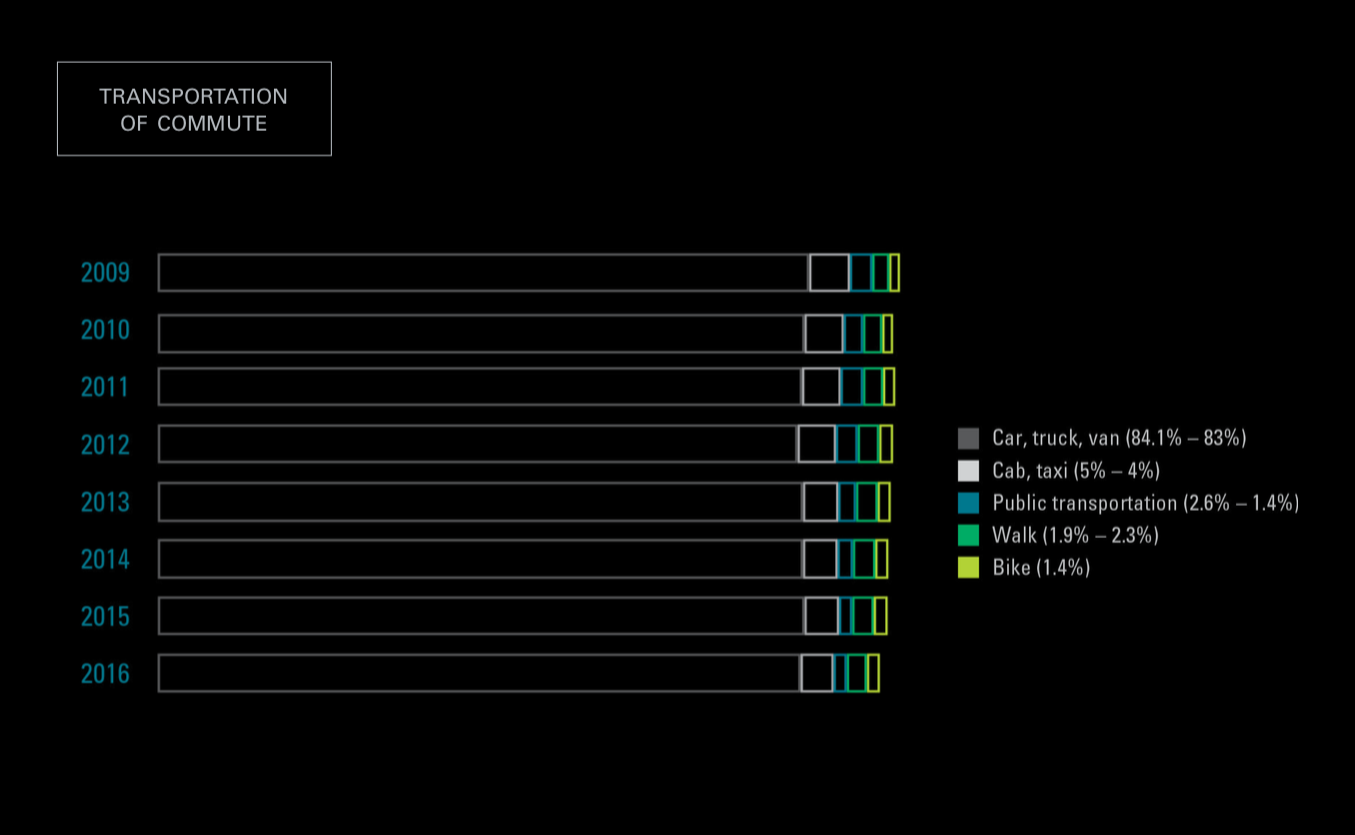 The number of bike commuter stays the same since 2009, which is around 1.4%. Also, less people prefer using use public transportation (decreased 1.2%)
​​​​​​​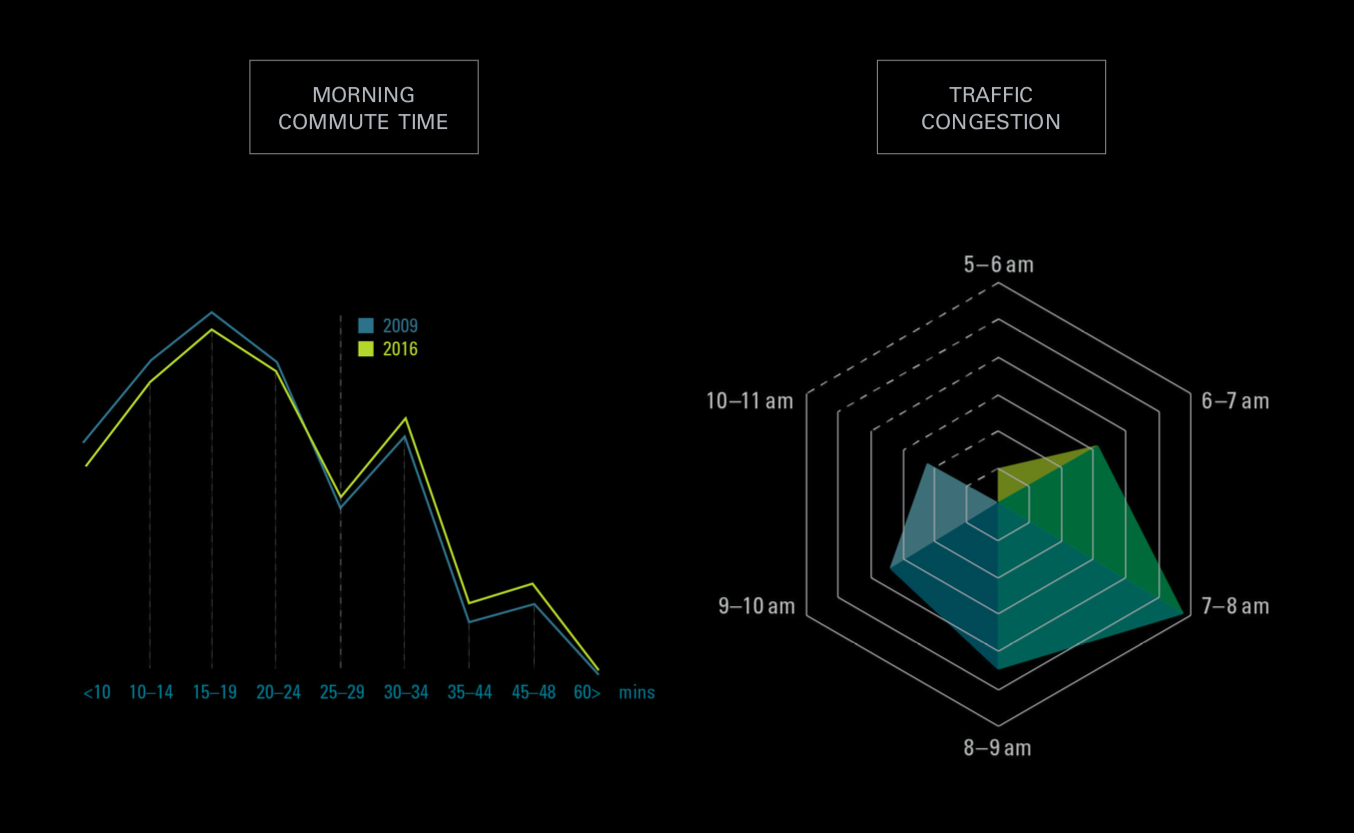 Time commuting has shifted from 10–24 mins to half to an hour one-way alone. The worst congestion happens in the morning 7am–10am. Traffic congestion usually lasts 2.5 to 3.5 hours.
From this fact-base date, we can predict that if there are more and more people move to Austin, traffic will get worse because people prefer to drive their own vehicle in steads of biking or using public transportation. According the City of Austin's Master Bike Plan report, the cost the congestion would be $8.4 billion in 2026. They are putting $58 million on bike infrastructure expecting to reduce 20,000 car from the road.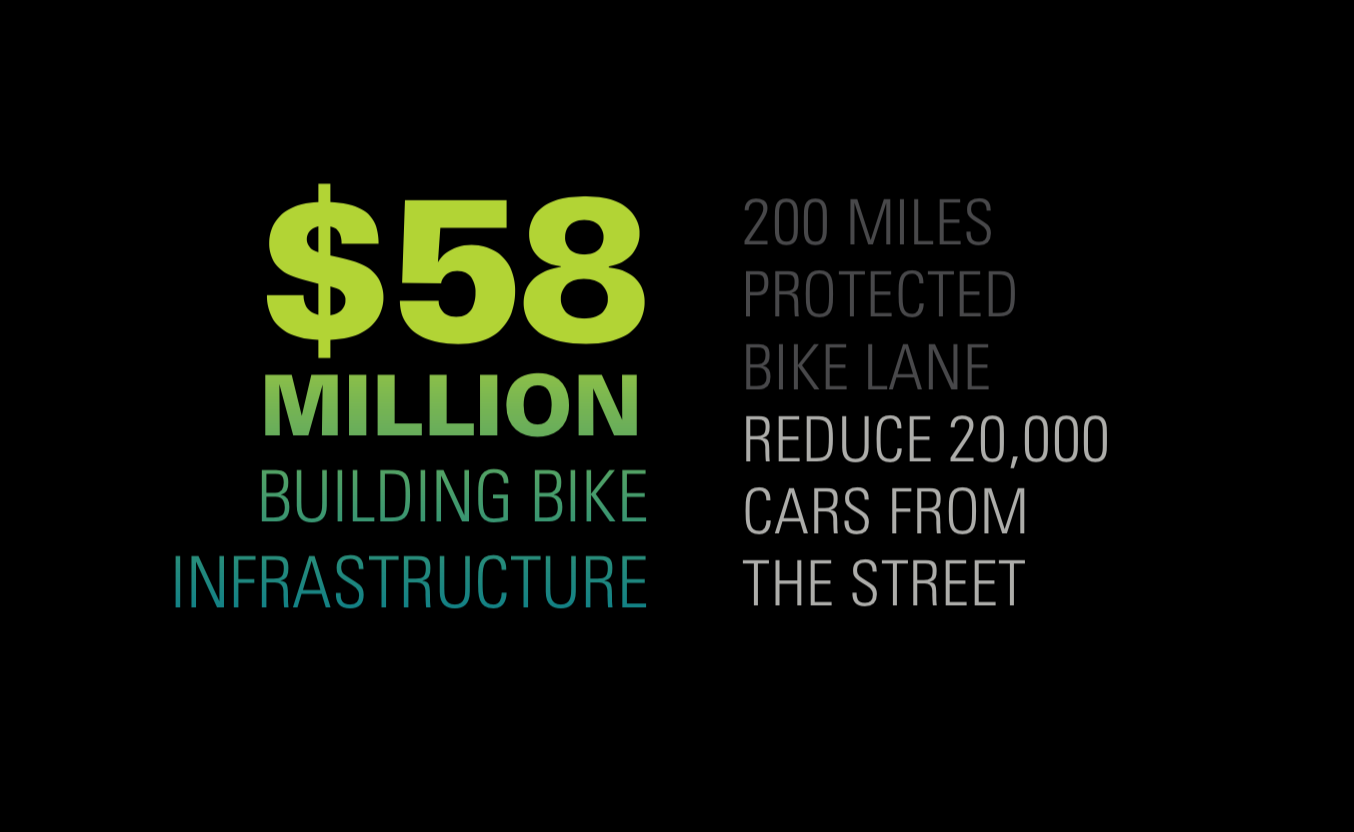 As a community member, we should raise these questions: 
— Where are these new bike lanes going be at? 
— Who want to use them?
— Who have access to them?​​​​​​​
Currently, Austin is ranked #11 for best biking city in the US. The 
bike share system is ranked #3 exceeding above and beyond other cities. Austin has an estimate of more than 2300 bike share system (before the city launched dockless bikes). They are located near central area for the majority of users — tourists.
Austin bike facility score is ranked #30 with no bike shower and bike maintenance station. The COA's Bike Master Plan reported that as Portland, Oregon added more bike infrastructure, bike commuter has increased enormously. However, will this model will affect Austin commuting characteristic? Will adding more bike lanes ensure the increase number of bike commuters and reduce traffic? The concern is geographical location. With the summer heat (more than 90 degree F), bike facility (shower & maintenance station) is a must.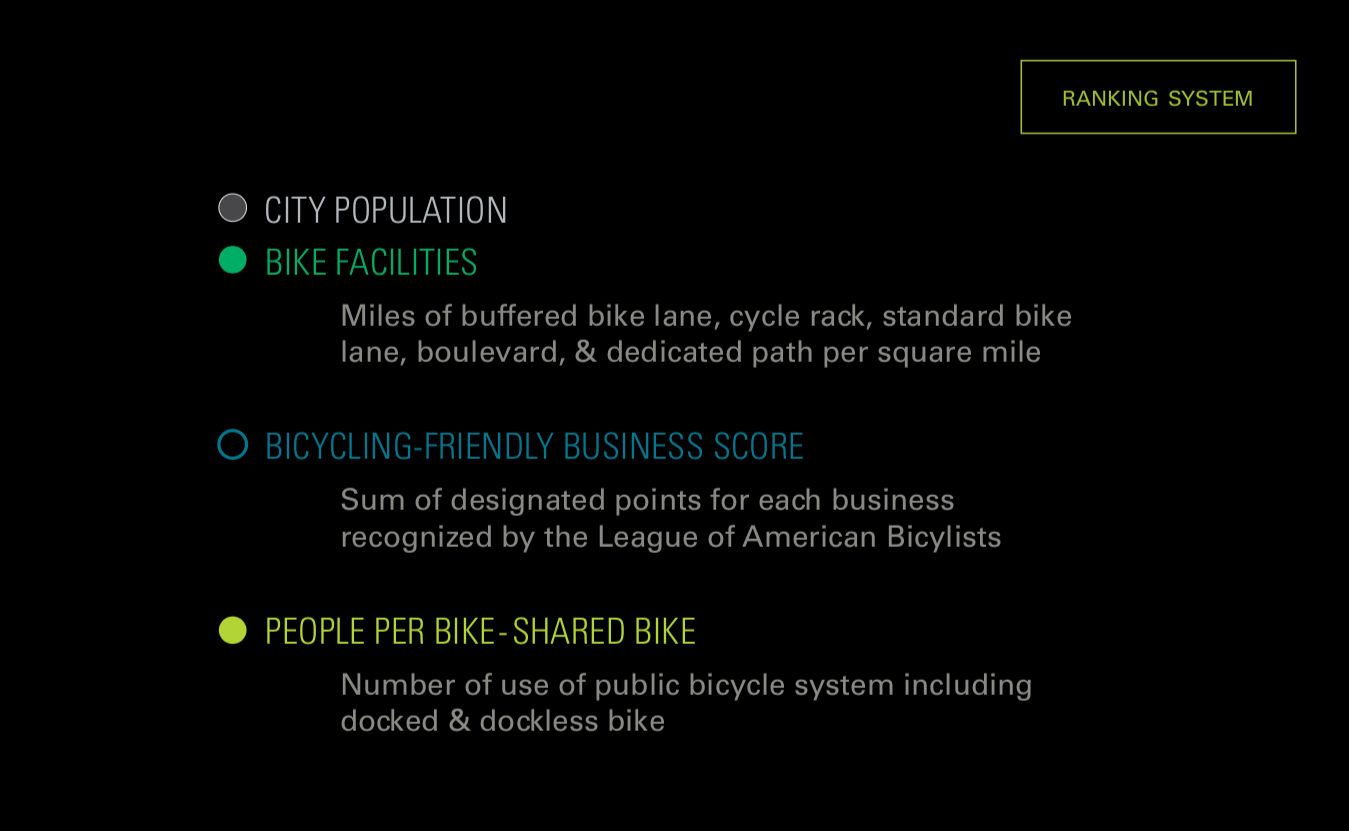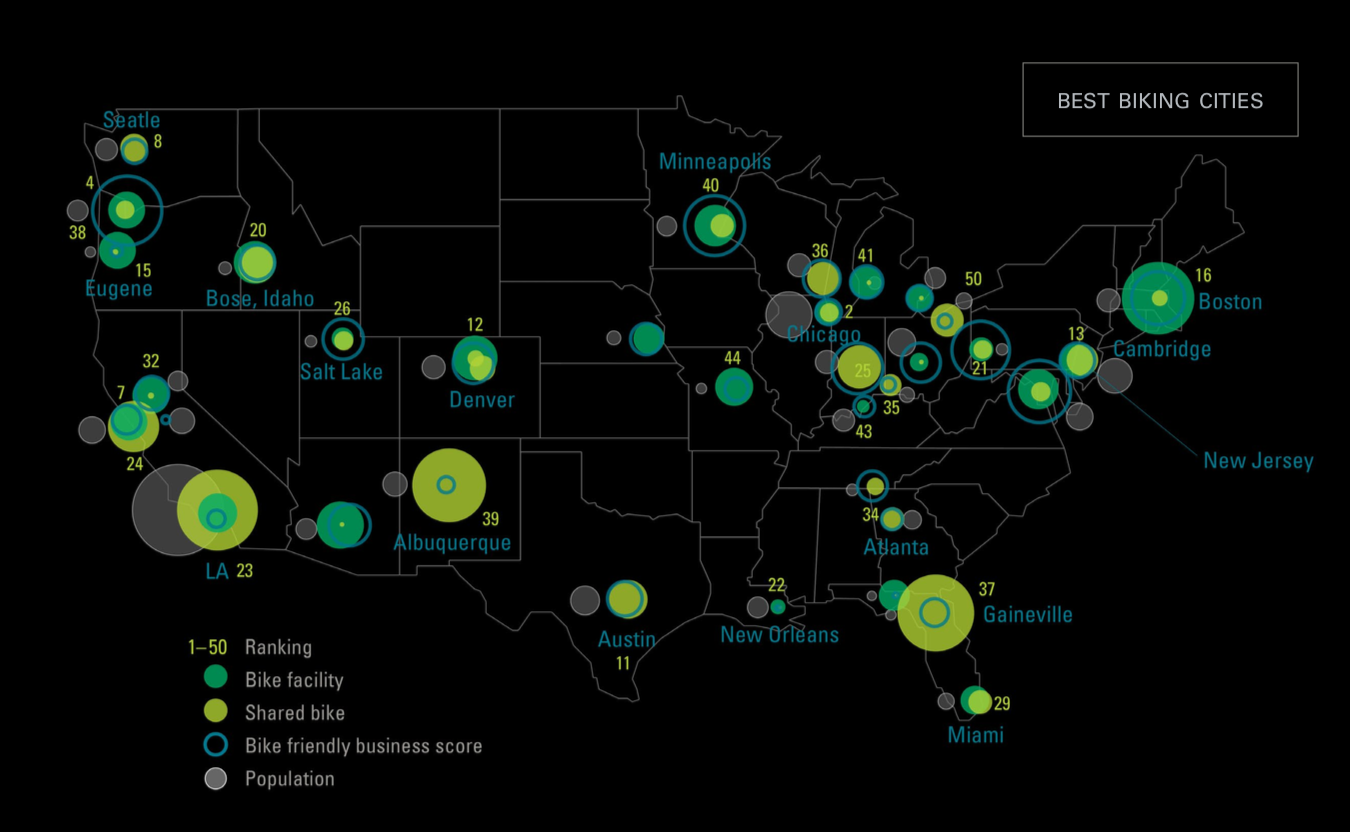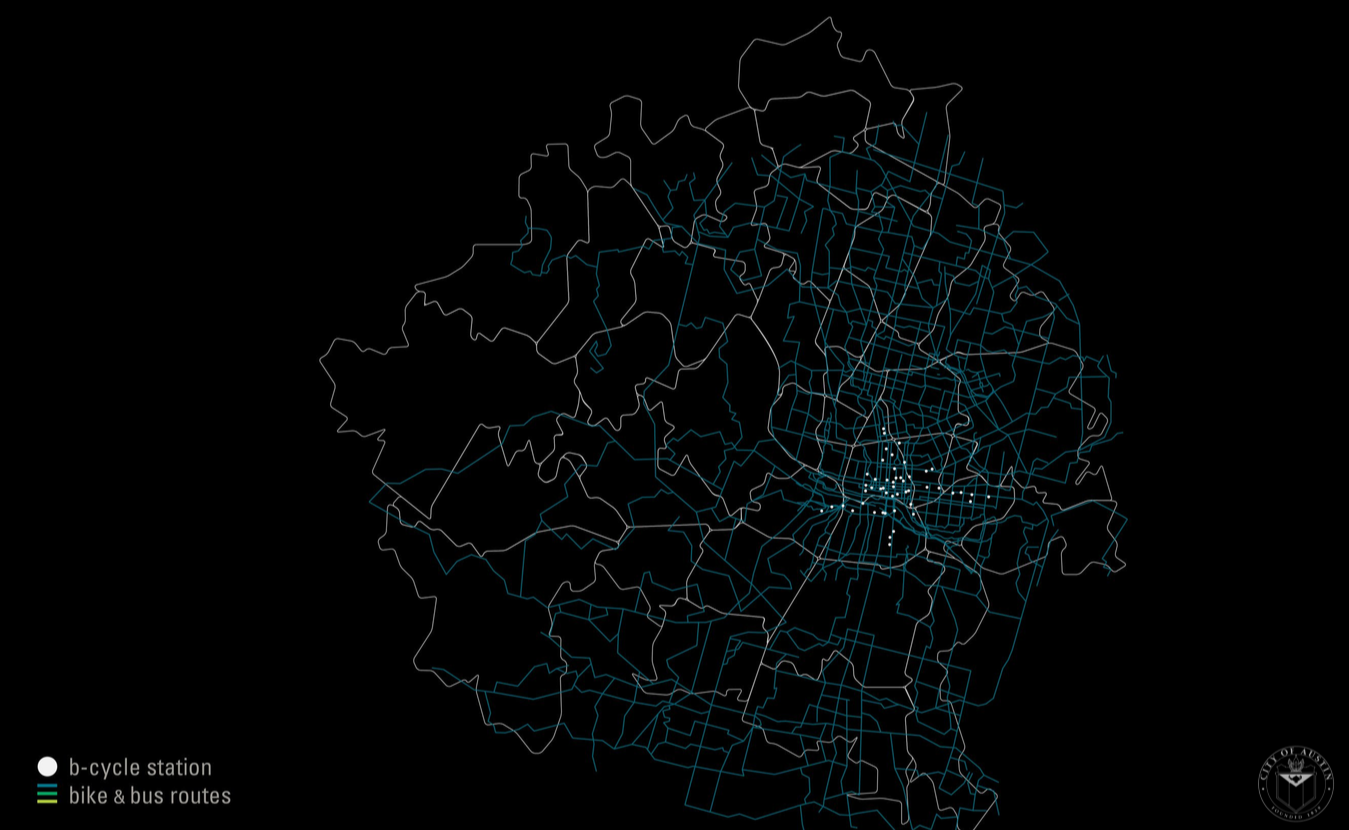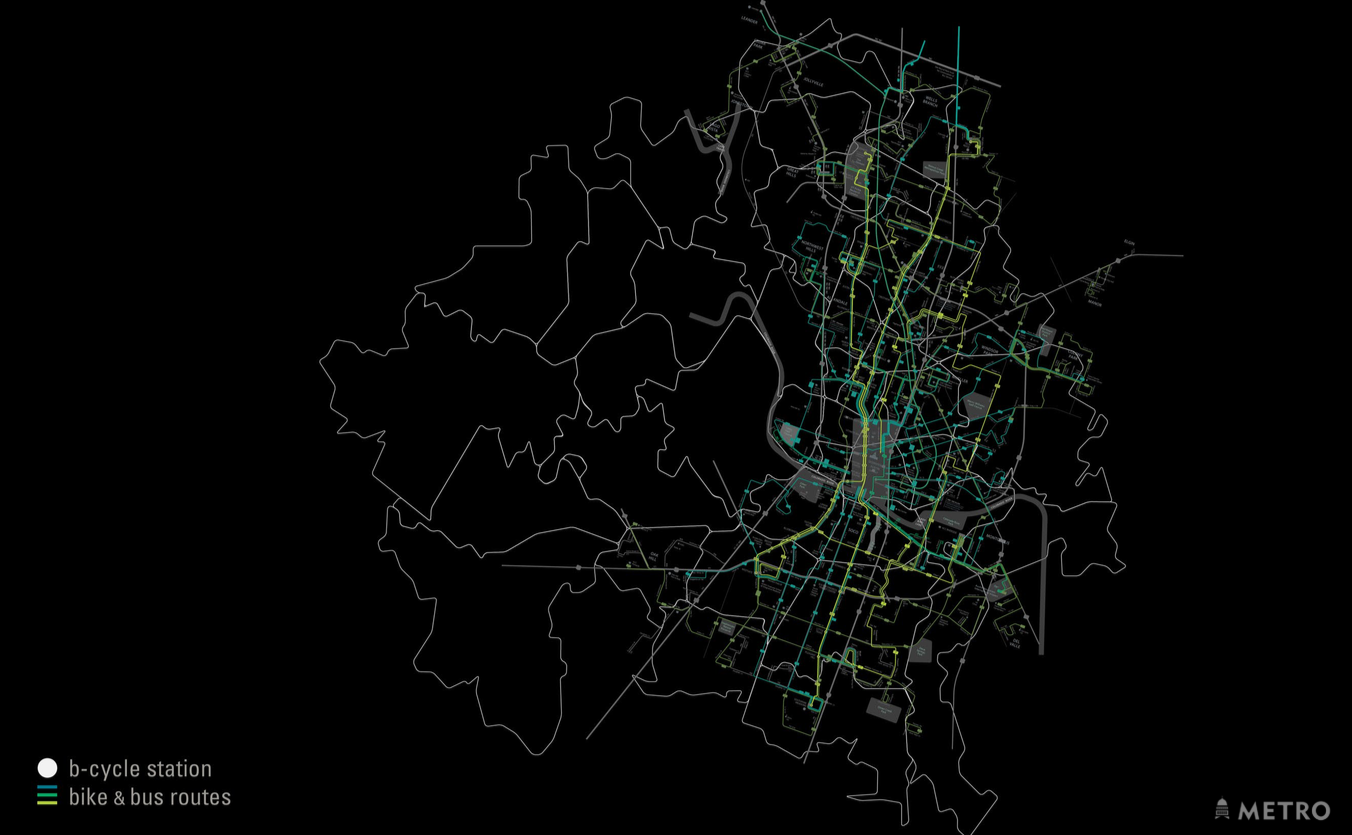 Most b-cycle and bus stations are located near downtown area, which the majority of users are people who live near central Austin, tourists & visitors.
People in the central and east of Austin who live in (1) average & below average household income, prefer to use public transportation, walk to work.They are also the people spend less time commuting to work
In compared to those who live in West Austin, those who have more than 2 vehicle in their household spend more time commuting because they prefer driving their own cars. But also, biking or using public transportation isn't the best option for those who live in this area. It's not really accessible.
​​​​​​​​​​​​​​
All of these data poses 2 questions about the relationship between

Public Accessibility vs. Public Usability.